The NFL season has come to an end after a, 34-31, Ravens victory over the 49ers in Super Bowl XLVII.
A game that saw a 40 minute power outage, a valiant 22 point comeback fall short, a nerd make out with Bar Refaeli, the biggest overnight TV ratings ever (48.1), and Ray Lewis cry yet again.
Now what?
First up, hockey.
The Predators end a seven game road trip on Tuesday against the Blues before returning home to play seven out of their next nine in Bridgestone Arena.
As always, the Preds rely on defense and sit 4th in the NHL in goals allowed, with 2.1 per game.
But the big issue is the lack of offensive production. Nashville is dead last in goals scored, finding the back of the net only 1.5 times per game. They have nine total points and really need to gain some ground during this home stand.
Next, national signing day.
You're only as good as the players on your team and Wednesday is where you get those players.
Rivals.com has 10 SEC teams in their top 25 signing classes. Vanderbilt sits at #19.
It will be interesting to see who will get the #1 player in the nation, Robert Nkemdiche, how new Vols coach Butch Jones makes out in Knoxville, if Florida will get the best signing class on paper even though the Gators were stomped in the Sugar Bowl... The list goes on.
I will be writing a National Signing Day preview, so be on the lookout tomorrow.
March Madness is right around the corner and even though it's a down year for the SEC, the conference tournament will be held at 'The Big Tire' here in Nashville.
Plus, it's always fun filling out office brackets. Except for when the woman from HR who thinks Nerlens Noel is a wizard wins a thousand plus dollars.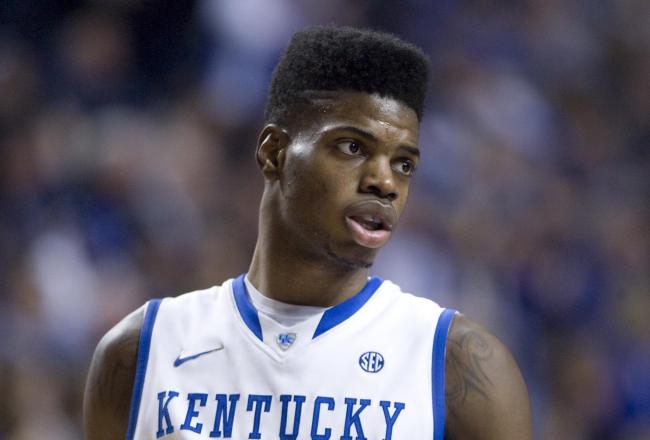 We can't forget about baseball. The MLB isn't in Nashville but as the rumors swirl about the Rays packing up and leaving town, the Braves new outfield, the Red Sox rebuilding, and the Yankees starting to grow grey hairs, opening day is closer than we think.
I'm a huge NBA fan and February 15-17th is All-Star weekend but that game has taken a turn for the worst in recent years. The dunk contest has even taken a hit.
I guess I'll just have to study NFL Mock Drafts that weekend because now that I think about it, football is never over.
Follow Zach on Twitter @Bada_Bingham
Photo Courtesy of bustedcoverage.com