The thick of bowl season is right around corner and SEC action is almost here.
The SEC has dominated every other conference in the last twelve years when it comes to post season bowl play. Overall, the SEC has a bowl record of 59-39 since 2000 and are 14-5 when it comes to BCS games.
This year the southeastern conference has nine teams playing in bowl games and prior to them being placed, not to brag, I predicted every single one of them correctly.
But that was where they will play, now it's time for the hard part...
Here are my SEC Bowl Game Predictions
VS
December 31st -- at Nashville, TN Noon (ESPN)
The Dores are favored over the Wolfpack in this game (-6.5) and I think the home field advantage helps Vanderbilt out. Defensively they have been playing well, winning their last six games. Make it seven.
Prediction – Vanderbilt 24 NC State 17
VS
December 31st -- at Atlanta, GA 7:30 p.m. (ESPN)
Vegas has the Bayou Bengals favored by 3 but I think that this game is going to shock some people. The ACC is awful but I think enough mistakes by LSU quarterback Zach Mettenberger gives this game to Clemson.
Prediction – Clemson 31 LSU 28
VS
January 1st -- at Jacksonville, FL Noon (ESPN2)
The last time Mississippi State took the field, they got stomped by in-state rival Ole Miss. I think traveling to Jacksonville to face a Northwestern team, who beat Vanderbilt and held their own against Michigan, Nebraska and Penn State, will be a test that that the Bulldogs will not pass.
Prediction – Northwestern 28 Mississippi State 17
VS
January 1st -- at Orlando, FL 1 p.m. (TBA)
Georgia was one play away from the BCS title game and they are not happy campers. Nebraska is coming off of a blowout loss to Wisconsin in the Big Ten Championship. The Bulldogs are favored by ten points but I think they will win by twenty.
Prediction – Georgia 42 Nebraska 21
VS
January 1st -- at Tampa, FL 1 p.m. (ESPN)
South Carolina had its chances to make it far in the SEC but miscues at Florida and at LSU has the Gamecocks in the Outback bowl. Michigan is getting better under head coach Brady Hoke but the Wolverines are not good enough to beat an experienced South Carolina team.
Prediction – South Carolina 28 Michigan 27
VS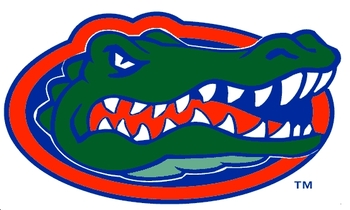 January 2nd -- at New Orleans, LA 8:30 p.m. (ESPN)
Florida was defaulted into the Sugar Bowl for not making it to the SEC Championship. Louisville kept their head coach in Charlie Strong but I don't think the Cardinals will be able to keep up with the speed of the Gators.
Prediction – Florida 35 Louisville 21
VS
January 4th -- at Arlington, TX 8 p.m. (FOX)
A showdown in Big D. Johnny Football has the hardware and is ready to play. Oklahoma is going to give him everything they've got but I don't think it will be enough. A&M wins this old Big 12 matchup in a high scoring affair.
Prediction – Texas A&M 42 Oklahoma 35
VS
January 5th -- at Birmingham, AL 1 p.m. (ESPN)
Ole Miss was injured toward the end of the regular season and still managed to hang with LSU and beat Mississippi State. I think the Rebels will barely pull off this one against a Pitt team that is making their third straight appearance in the BBVA Compass Bowl.
Prediction – Ole Miss 31 Pittsburgh 27
VS
January 7th -- at Miami FL 8:30 p.m. (ESPN)
The Big Game.
Experience usually wins big games and I don't think that it will be any different here. Alabama has played on the big stage and Brian Kelly's Fighting Irish has not. Bama wins two in a row and keeps the SEC streak alive.
Predicition – Alabama 24 Notre Dame 21
Follow Zach on Twitter @Bada_Bingham
I have the SEC going 7-2 this year, what do you have???