Selection Sunday is on the horizon and the only thing that we know for certain is Alabama or Georgia will be playing for the crystal ball on January 7th.
Nine out of the fourteen southeastern conference teams are bowl eligible and six of those have ten wins or more. For anyone that tells you that this league is not the best, check their pulse.
There are 35 different bowls to choose from and (8-4) Vanderbilt, (8-4) Mississippi State and (6-6) Ole Miss will be the hardest to place. After you get done with the top-tier teams, it's all about regional placement that will bring the most money to a host city.
Here are my SEC Bowl Predictions
I think Bama beats Georgia by at least 10 and rolls into Miami to face Notre Dame.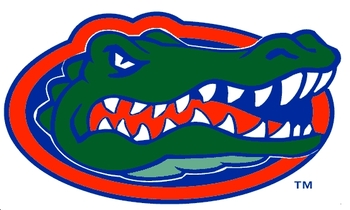 The Gators will play in New Orleans against an at-large team no matter the outcome of the SEC Championship game.
With a loss to Nick Saban on Saturday, Mark Richt will find his team in Orlando destroying a Big Ten team.
LSU gets the short end of the stick right here. Les Miles would much rather play in the Jerry Dome for the Cotton but the Chick-fil-a committee would rather have the Tigers than Vandy. Sorry Dores fans.
Johnny Football doesn't have to leave the state, Cowboys stadium is packed and there is oil money flying everywhere!
The Ole Ball Coach gets to travel down to Tampa and play some golf. The Gamecocks will face an under matched Big Ten team and expect Spurrier to play another 36 after the W.
A tough loss to in-state rival Ole Miss in the Egg Bowl pushes the Bulldogs to Jacksonville for the second time in three years.
I wish I could put Vanderbilt somewhere besides the Music City Bowl, but I can't. With an unfamiliar bowl fan base, excluding Memphis last year, it will be hard for an outside bowl city to take a chance on the Dores who are playing great football.
From one of the worst teams in the SEC in 2011, head coach Hugh Freeze got his team to six wins and will be headed to Birmingham this bowl season. Rebel fans can't complain.
That's where I think they will go....comment below and say where YOU think.
Follow Zach on Twitter @Bada_Bingham