If a move is going to be made to cut Kenny Britt, now would be the time. The Titans are set to pay Britt $1.34 million in 2013, that's if he plays all 16 games.
Nate Washington, who signed a 6-year, $26.8 million contract back in 2009, is here to stay and last years first round draft pick, Kendall Wright, is steadily improving as a slot receiver.
Off the field issues have become the norm for Britt and there are some pretty talented receivers in this free agent market.
And oh yeah, his ACL rehab didn't go the same way Adrian Petterson's did, did it?
Unfortunately, I think that Tennessee is going to spend their free agency change on the defensive side of the ball because that is where they need the most help.
But ditching Britt and paying a reliable receiver could do them some good.
Here are the options:
Greg Jennings (GB) – A torn groin sidelined Jennings in the early part of the 2012 season. The Rams and Dolphins have shown interest and I think Jennings is past his prime to pay him the money that the Titans would have to.
Mike Wallace (PIT) – Wallace is trying to rack in his big payday and Tennessee is not going to give it to him. There is no doubt that he extends the field but the Titans already have small WRs with speed.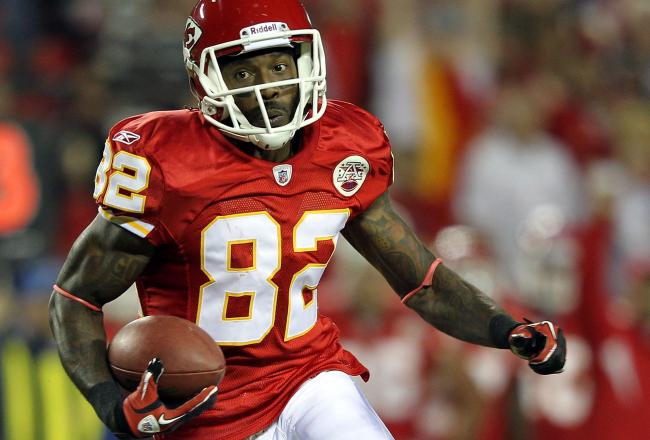 Dwayne Bowe (KC) – This is who the Titans should look at. Cut Britt and sign Dwayne Bowe. Bowe has proved he is a consistent ball catcher and he has excelled with quarterback problems in KC. At 28 years old and 6-2 220lbs, Locker would have his outside threat. Reports have the Bills looking at Bowe but Tennessee should take a peek too.
Wes Welker (NE) – He plays the same position as Kendall Wright. The Titans won't look at Welker.
Danny Amendola (STL) – Tennessee has their slot receiver. Amendola is not an option.
Brian Hartline (MIA) – The Patriots may look at Hartline to replace the missing Welker. He's the same type of receiver at a much lesser price.
For a team that has a Hall of Fame offensive lineman as their head coach, the Titans under performed last season.
Injuries plagued the Titans upfront in a major way. Their newly acquired guard, Matt Hutchinson, dealt with a knee injury throughout the year, center Eugene Amano tore his right triceps in August, and right guard Leroy Harris was out for the season after injuring his right knee in November.
Things didn't get much better for Tennessee's tackles either.
'Big Country', David Stewart, was sidelined for the rest of the year in week 13 against Houston after breaking his leg on the Titans third offensive play from scrimmage. Tennessee's left tackle, Michael Roos, had his appendix removed prior to Week 8 against the Colts and had knee issues to close up the season.
Stewart and Roos signed big time contracts back in 2008, both 6 years, $38+ million deals.
So, the Titans will take a look at interior lineman.
Brandon Moore (NYJ) - OG – Moore is an older guard, 33, but is probably the best OG on the market. The Titans should definitely take a look at Moore because just like last year, you never know when injuries are going to rear their ugly head. Playing along side Hutch, Roos and Stewart would make the Titans solid upfront. Jake Locker needs a group up front that he can rely on.
Andy Levitre (BUF) - OG – Levitre has started 64 consecutive games and is a reliable asset on the line. The Bills loved to run the ball last season and they were good at it, 6th in th league. Chris Johnson breaks most of his big runs by hitting the hole and bouncing outside, not vice versa. Levitre would be a good pick up for Tennessee and would only cement their offensive line. Competition is good, especially when you have depth for guys to get playing time.
Follow Zach on Twitter @Bada_Bingham
Photos: nyjetsfan, bleacherreport.com, buffalorumblings.com, tennessean